Ace Attorney in JOYPOLIS
3rd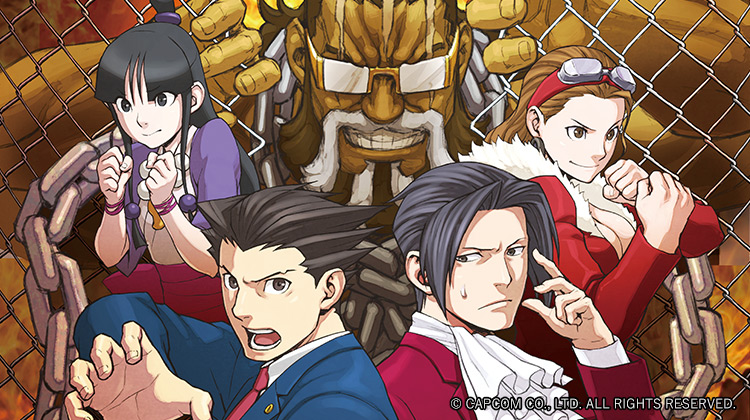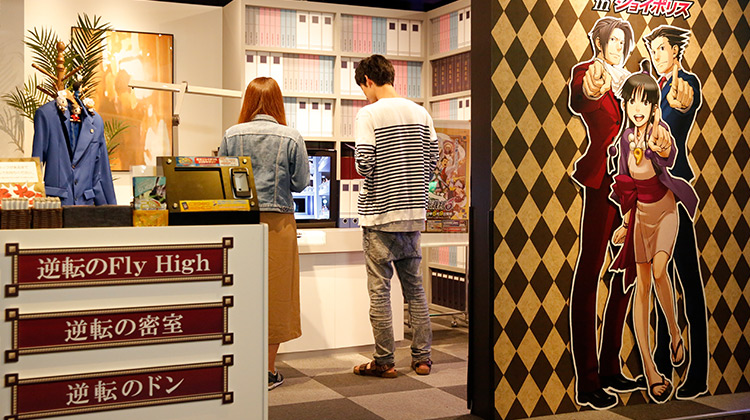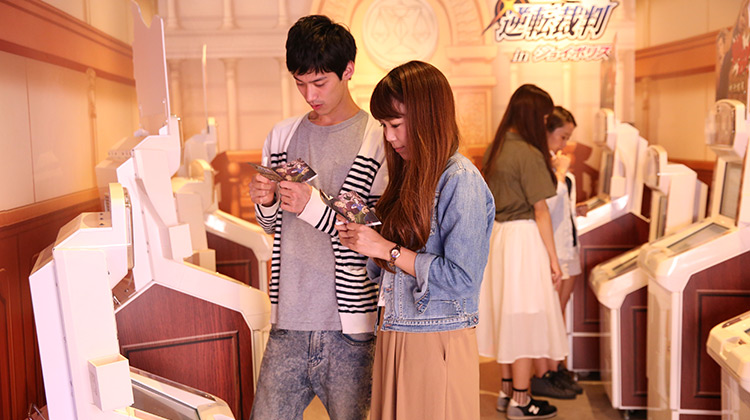 © CAPCOM CO., LTD. ALL RIGHTS RESERVED.
The hugely popular courtroom battle "Ace Attorney" has joined as our amusement attraction!!
You can roleplay "the investigation" as the hero, "Phoenix Wright",
from the popular video game "Ace Attorney" provided by CAPCOM Ltd.
Reveal the truth by gathering information.
Enjoy the special story only available at this attaction!

Phoenix Wright and many familiar characters will be hitting the scene☆
Also some characters are unique to this attraction!
Not only Ace Attorney fans but beginners can enjoy
this mistery solving attraction with the intelectual entertainment!!
Floor guide is here
Story The scene is set in "TOKYO JOYPOLIS"!
Chapter 1 "Fly High of the turnabout"
The hero from a popular event being held everyday at TOKYO JOYPOLIS,
"Steel Samurai: Warrior of Neo Olde Tokyo" is under threat! Why was the victim killed? And by whom?
Guilty? Or Innocent..?
For the fate of the suspect "Mako Suzuki",
the prodigy prosecutor "Miles Edgeworth" and the rookie defense attorney"Phoenix Wright"
get into a battle at the court with spiraling and reversals and contradictions!!
Chapter 2 "The turnabout locked room"
The "Steel Samurai murder" case occurred in TOKYO JOYPOLIS a few moths ago…
But, it was just a trigger of the story
The next victim is the manager of TOKYO JOYPOLIS, Rando Daiba, murdered in a locked room!
The novice lawer Phoenix Wright points out the flaws and
saves the hidden truth from certain doom at the court!
Chapter 3 "The turnabout Don"
Coincidence or Fate? A third murder has occurred in TOKYO JOYPOLIS!
What on earth has happened at the martial arts show, performed by two actresses…?
Could be your friend or foe, the king of the entertainment industry; Kogyoin Don,
holds the key to solve the mystery!
The attorney, Phoenix Wright faces the last chapter of TOKYO JOYPOLIS murders
and finally ends the episode!
Attraction information
| | |
| --- | --- |
| Capacity | None |
| Price | 600 yen (1 "Court record" book) *Passport-Ticket available. |
| Height restriction | None *Needs a parental guardian for any people under 110cm. |