HOUSE OF THE DEAD ~SCARLET DAWN~ THE ATTRACTION
2nd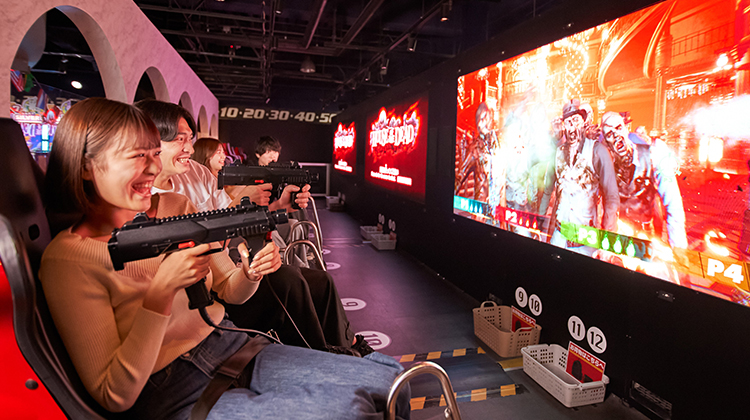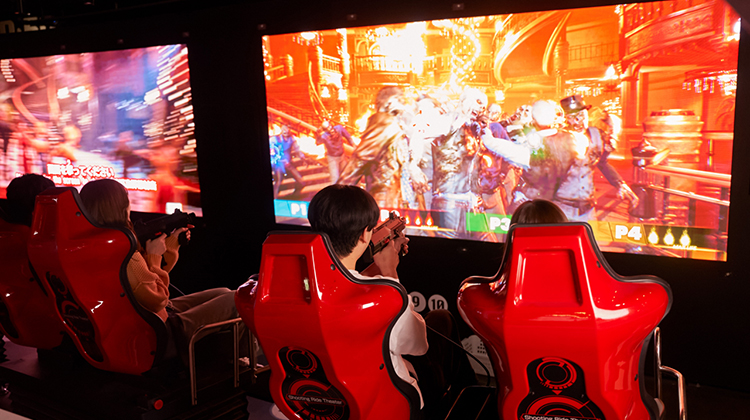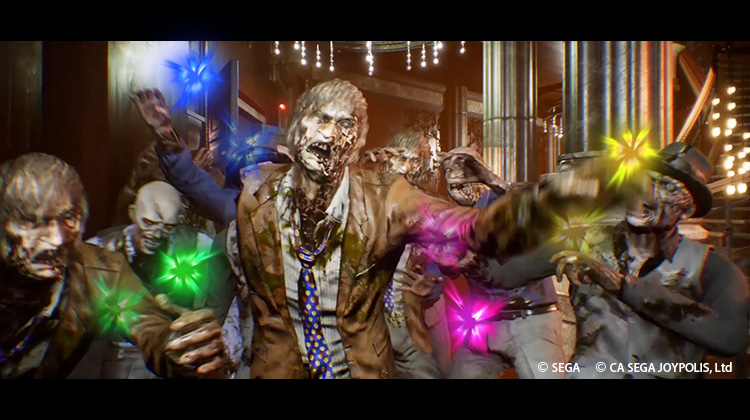 Shoot creatures approaching!
Shooting, ride and theater type attraction!
The latest work of SEGA's world-famous gun-shooting game "House of The Dead" series became an attraction!
Full of gimmicks such as seat moving and surround-sound system!
Let's experience exhilarating feeling to knock down creatures with GunCon in overwhelming presence and fear that are unique to the attraction!
After you clear the game, the ranking of each agent who played together and the score ranking of the whole attraction is displayed!
Floor guide is here
Story
Annihilate enemies!

We confirmed a large number of creatures appearing in a house.
Your mission this time is to rush to the place and annihilate the creatures.

A huge vital reaction is also confirmed.
Wish you agent's good luck!
Attraction information
Capacity
12 people (Entry participants are up to 4 people × 3 machines)
Price
600 yen (1 person) *Passport-Ticket available.
Height restriction
Over 90cm *Please see The following conditions.

① For people whose height is under 110cm
·Requied to be accompanied by a guardian.
·The ride will be stopped while it`s operating.
·If you can not operate the gun, you may not enjoy enough.

② For people whose height is 110cm or more and less than 130cm
·If you are not accompanied by a guardian: the ride will be stopped while it`s operating.