She's on her way… SADAKO -The Curse Psychic Manor-
3rd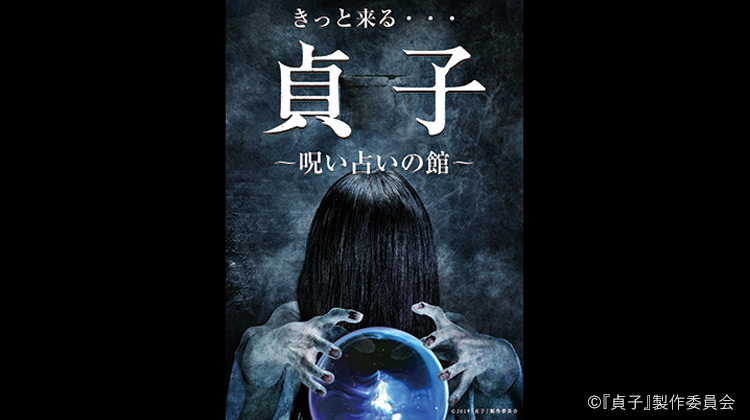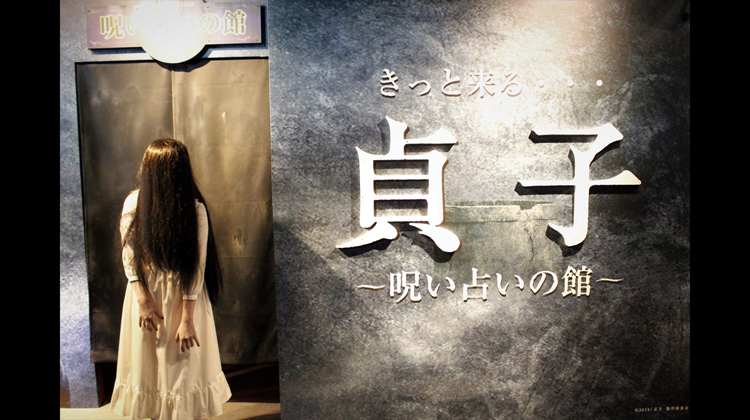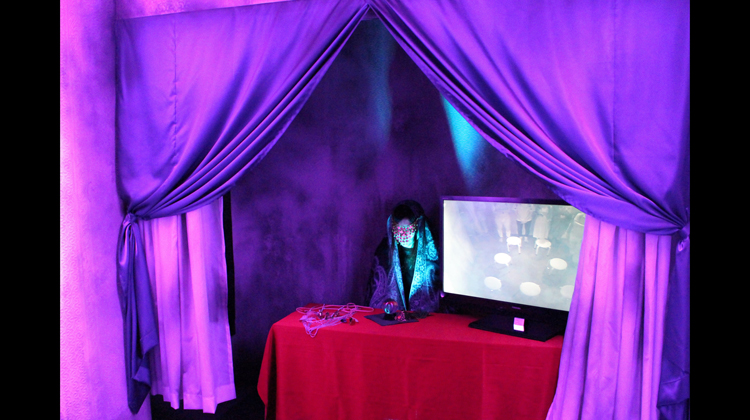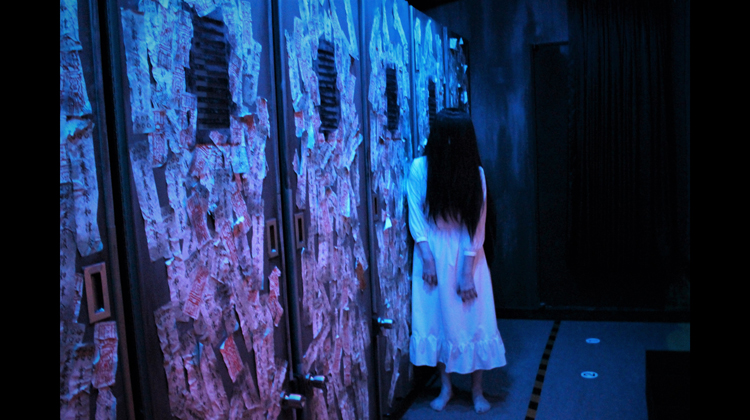 ©『貞子』製作委員会
The smash hit movie "Sadako"has become a walk through attraction where you go through by yourself!
In this horror attraction, you can feel fear and excitement with not only its gimmicks and stage effects such as set,sound and lightning, but also with lively feeling staging of combined show elements acted by our actors / actress.

This is not the "fear" you see indirectly,but the "fear" that feels closer to you as a real experience. Can you bear this"fear" in front of your eyes experienced in the situation where your five senses are sharpened...?
Floor guide is here
House of necromancy by psychic
Though the necromancy that some psychics used to perform long time ago was dangerous as it evoked ghosts and let them haunt people, it was quite popular for its high hitting rate and many people visited there.

One day, the accident happened.
A woman haunted by an evil spirit died all of a sudden during necromancy.
People began criticizing the psychic as a "murder"and believing "she was the reincarnation of Sadako."
This is how the necromancy got banned and disappeared.

As time has passed, the memory of the necromancy and accident faded away.
A psychic started necromancy again.
Once she gazes into her crystal, the image reflected on her crystal starts getting fuzzy and a skeletonized skull and a woman with long hair appear.

You are hiding inside a coffin said to drive away evil spirits and protect you.
When you take a slow glimpse outside through a gap in the coffin, a woman with long hair is right in front of you!

You will be stricken with the horror of Sadako…
Attraction information
| | |
| --- | --- |
| Capacity | 7 people |
| Price | 600 yen (1 person) *Passport-Ticket available. |
| Height restriction | undecided |
| Age restriction | undecided |