JOYPOLI_SUGOROKU
3rd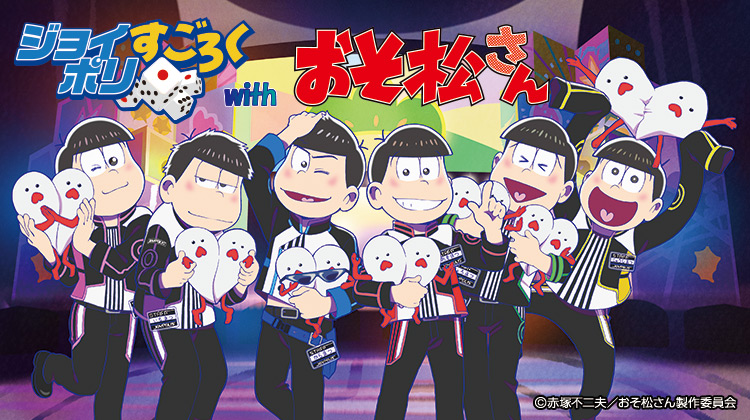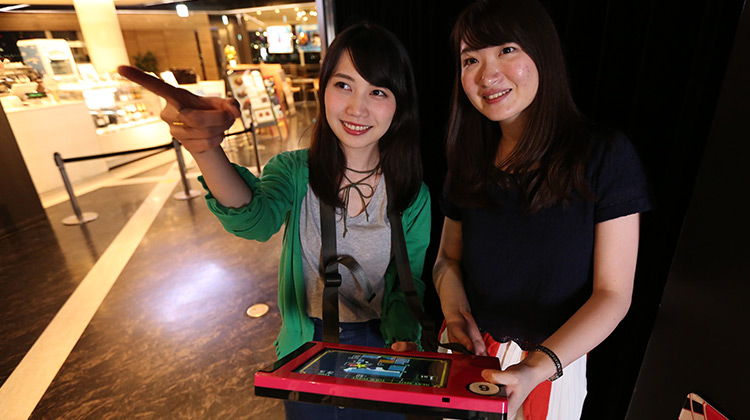 We have renewed the migratory type of sugoroku attraction!
★Second collaboration is themed with "Osomatsusan"
The migratory type of sugoroku attraction is installed! You can go around TOKYO JOYPOLIS with the siblings of "Osomatsusan", was produced and on air for Fujio Akatsuka 80th years birth anniversary.
Floor guide is here
A long-awaited collaboration with "Osomatsusan"!
One day, a mysterious invitation letter that reached the Matsuno family.
"It is incandescent! Information on the Sugoroku Great Race", from the letter it said, that the Sugoroku race event will be held in the popular theme park JOYPOLIS.
The winning prize is 6,660,000 yen!
Hearing this and sniffing gold, the sextuplet jumped on their feet (off the top of their head)!

Who will outwit the siblings and win the final prizes?!
This marked the opening of a family quarrel race to become a billionaire!

After receiving the device at the reception, choose a character to explore the hall together! First of all, roll the dice on the device and follow the "cells" these are on various places in the hall☆
Because the "points" of the race fluctuates upon every "cell" you encounter, let's do our best to achieve high score♥
The ending is depends on the sum of the points!

If you win a high score, you will see "Great success", and enjoy the privilege of watching promotion videos of each characters, which limited here♪

Depending on the score, the ending would be divided into "Great Success", "Success" and "Failure".
It is fun to play with different characters, you can not only to choose your favorite character, also challenge other characters to enjoy different stories. There are various ways to enjoy☆
Attraction information
Capacity
None
Operating hours
Weekdays:from 12:30 to Closing time
Weekends and holidays:from 10:00 to Closing time

July.22-August.10,2019:from 10:00 to Closing time
August.11-August.16,2019:from 9:00 to Closing time
August.17-August.31,2019:from 10:00 to Closing time

*Closing time is vary at different periods.
*The last reception time may be set earlier, depended on the waiting time. Thank you for your cooperation.
Price
600 yen (1 person) *Passport-Ticket available.
Height restriction
None None *Needs a parental guardian for any people under 110cm.
Notes
The term of collaboration is not determined yet.