Wild Jungle Brothers
3rd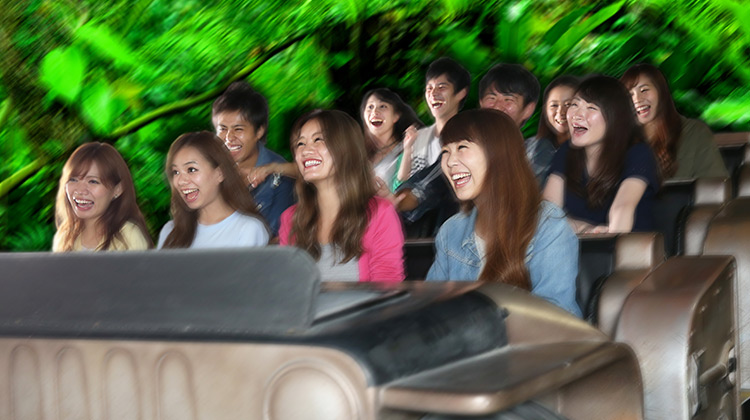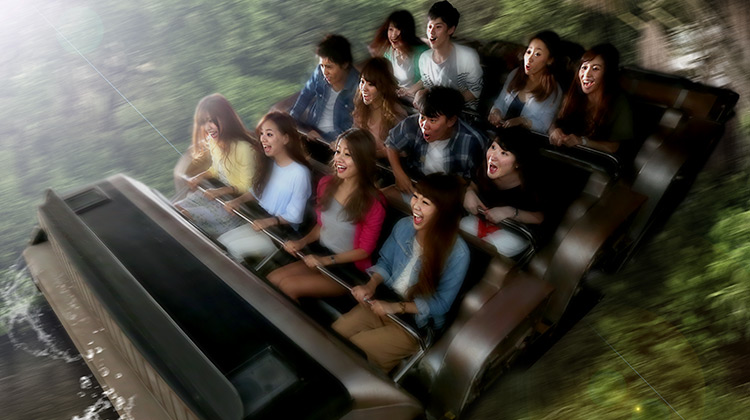 The 2nd season of the wild exploring tour produced by the SEGA adventure company!!
The stage is set in nature, and blaze through the uncharted jungle on an all-terrain vehicle!
You can't ask for a better duo with amazing team work than "Jack" the tour guide,
and his all-terrain vehicle "George"!
With the dynamic stirring of "Jack",
"George" races through the jungle every day!
Not a single day goes by without them utterly pleasing the guest on the tour.
As "George" watches "Wild Wing"
soar through the big blue sky with the greatest of ease,
he is confident that someday he will fly as well….
"Beep Beeeep! (I know I can fly, too…)"
With that thought in his heart, together with "Jack"
he dynamically zooms along with all the guests on board!
Will "George" be able to fly in the end…!?
Floor guide is here
Attraction information
Capacity
12 people ⇒ 8 people
*To prevent the spread of the novel coronavirus, capacity has been changed.
Price
600 yen (1 person) *Passport-Ticket available.
Height restriction
Over 110cm