Arcade games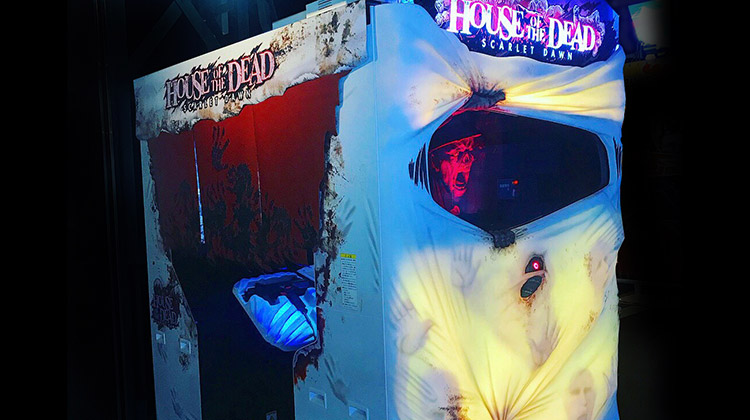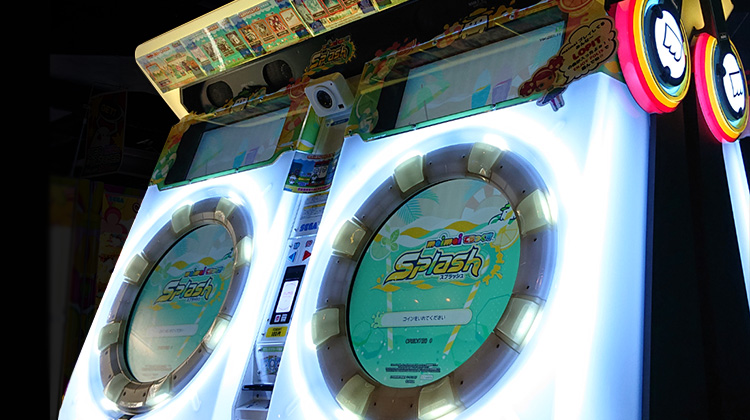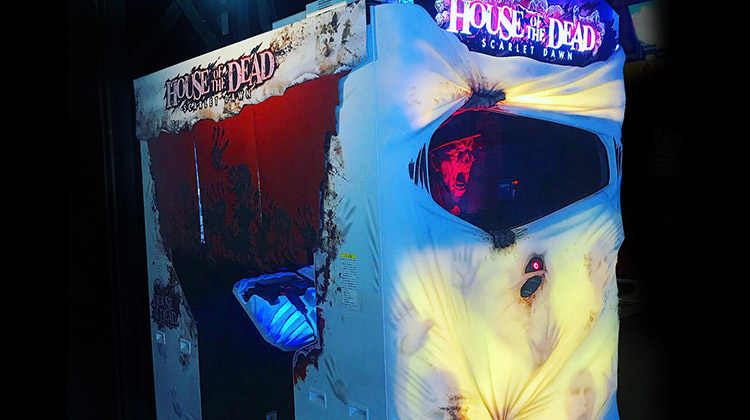 Let's enjoy a wide variety of arcade games☆
Let's enjoy a wide variety of arcade games☆
There are many different kinds of games♪
We have video games and arcade machines that can be enjoy with your family or your group of friends!
Floor guide is here
The newest VR rhythm game "BEAT SABER ARCADE MACHINE"!
Beat Saber is a unique VR rhythm game!
The newest game from the long-running zombie shooter series"The House Of The Dead"!
Experience the most terrifying in the series!
【House of the Dead~ Scarlet Dawn~】
Sonic's arcade games!
In addition to qualification competitions for the Tokyo 2020 Olympics, such as various athletics, gymnastics, swimming, also includes the nostalgic 1964 world competition in 2D dot!
Mario and Sonic challenging various sports on the stage of the Olympics!!
【Mario & Sonic at the Olympic Games Tokyo 2020- Arcade Edition】

Sonic's basketball game!
Aim for the highest score within a limited time☆
【Sonic Sports Basketball】
A game made thanks to HALFPIPE TOKYO and maimai' collaboration!
Hot songs by popular composers for uplifting plays of"HALFPIPE TOKYO"the immovable No. 1 favorite action game at TOKYO JOYPOLIS♪

~Song List~
♪CYCLES(Masayoshi Minoshima feat. Mei Ayakura)
♪End of Twilight(ALiCE'S EMOTiON feat. Ayumi Nomiya)
♪Heartbeats(RAMM feat. Yuki Wakai)
♪Life Feels Good」(Cranky)
♪MYTHOS(Cranky feat. Marasy & Teppei-sensei)
*Also available in "maimai GreeN PLUS"☆
The above songs can be played by exchanging your "maimile" game points.
"maimai GreeN + HALFPIPE TOKYO/JOYPOLIS Vol.02" is now on sale!
The compilation music albums with "maimai full Ver."
and "HALFPIPE TOKYO 82sec Ver."additional new songs is available on iTunes Store & Amazon MP3 !
maimai GreeN + HALFPIPE TOKYO/JOYPOLIS Vol.02
★Download from iTunes HERE
★Download from Amazon MP3 HERE
1 song:150 yen(with tax)
Bundle(16 songs):1,050 yen(with tax)